Where Does Your Brand Stand?
Download Our Brand Checklist to Find Out.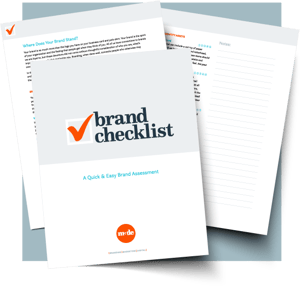 Your brand is so much more than the logo you have on your business card and polo shirt. Your brand is the spirit of your organization and the feeling that people get when they think of you. All of us have connections to brands we are loyal to, but those devotions did not come without thoughtful consideration of who you are, what's important to you and what motivates you. Branding, when done well, connects people who otherwise may never interact and helps form bonds to your organization that can last for a lifetime.
Is your brand doing all it can to engage with people? Use our Brand Checklist to assess your strengths and weaknesses in the following areas:
Brand Personality
Brand Identity
Brand Marketing
Your final score will help you zero in on exactly what areas of your brand need your immediate attention.